Allow me to introduce myself, my name is Rahşan Yılmaz, and I'd love to help you look and feel amazing.
With my help, you will learn how you can look and feel your best and truest self, day after day. Together we will create a wardrobe of garments and accessories you will adore, and which will enable you to express your unique style and personality from the inside out.
I was born in Istanbul, but have spent most of my life abroad. I thrive in different cultures and environments, and this is reflected in my approach to my life, my family, and my work.
I have a bachelor's degree in Textile and Fashion from the Mimar Sinan Fine Arts University in Istanbul, along with an internationally accredited Australian Personal Stylist and Image Mastery qualification. I am a firm believer in lifelong learning, and I have also undertaken training in areas such as holistic health and wellness, behavioural psychology, and child development, among others, all of which contribute to my understanding of how we think and act, and the fashion and style choices we make.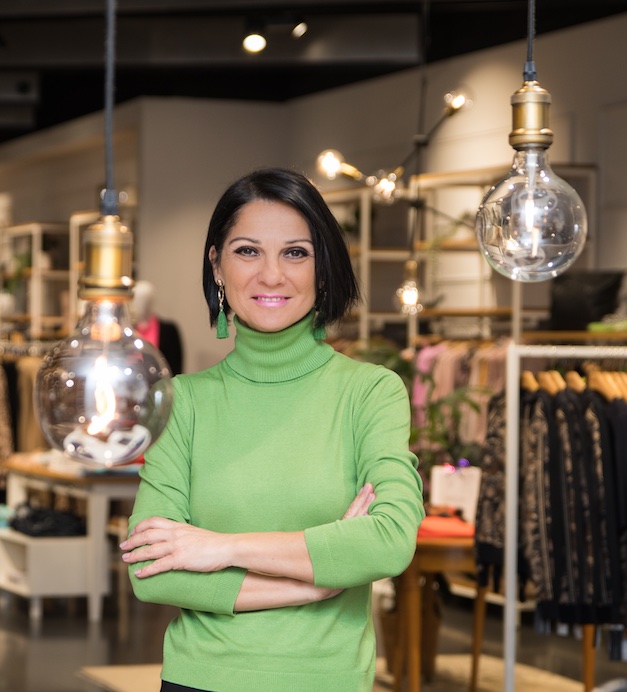 My love of style and fashion started very young. As a small child, I was already a very curious and highly intuitive person, and fascinated by clothing and the process of putting a look together. I used to steal my older sister's shoes and clothes (all in the name of research, of course!) and analyse my classmates' fashion choices. Even at that early stage, I had an obvious knack for determining the link between style choice, personality, and background, and the ability to create looks perfect for any occasion.
I began my professional career in 2000, launching my first business as a personal stylist to high-flyers in the corporate world, as well as private individuals. In the years since I have continued to build on my expertise, and my love for style and fashion has never strayed, even as I took time out to raise my two precious daughters.
Since 2021 I have been living in Zurich. I am now ready to begin a new and exciting chapter in my personal and professional life and take the next step in my journey as an expert fashion stylist and image consultant. My extensive skills and experience, combined with my inherent curiosity and love for style, fashion, and personal transformation, mean that now is the perfect time for the launch of Style Magnet.
We are all unique, and our own distinctive body type, values, attitude, and style preferences should shine bright in our style and fashion choices.
Let me guide you every step of the way on your journey of transformation, so that how you look on the outside perfectly reflects how you are on the inside.
Photographed by Roxana Jorza Photography & Surm Shoots Photography